Don't miss this virtual event for compliance and operations professionals!
The RegEd Compliance Alliance Virtual Client Conference will impart need-to-know information and best practices to enable attendees – compliance and operations professionals from the nation's leading financial services firms – to gain the most possible value from their RegEd partnership.

Important Updates for Compliance Professionals: Hear from industry and RegEd regulatory experts on the latest developments impacting the industry.

Best Practices from Peers: The real-world experience of our clients and how they have leveraged technology to enable efficiency and effectiveness in their compliance programs.

Collaborate with RegEd: Learn about the latest product enhancements, what's new at RegEd, and get a preview of exciting innovations to come for the RegEd platform.
1:00 PM – 2:00 PM EDT
Welcome Remarks | RegEd 2021 and Beyond
Against a back drop of continued industry consolidation, competitive pressures, changing consumer and customer preferences and regulatory scrutiny, the drive for operational efficiency, cost control and closed-loop compliance has never been greater.  Just as industry firms are transforming through M&A, refinements to their operating models, advanced technology and human capital, so is RegEd.  Please join us to hear from John Schobel and other members of RegEd's leadership team as they present how RegEd is evolving its solutions, infrastructure and operations to better serve our clients.
Presented By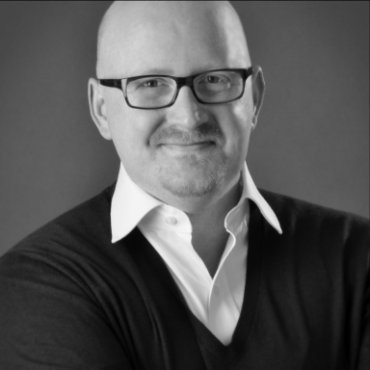 John M. Schobel
Founder & CEO
RegEd, Inc.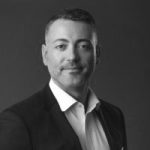 Ethan Floyd
Chief Product Officer
RegEd, Inc.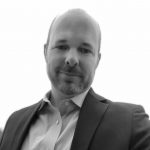 Chris Heggelund
Chief Client Officer
RegEd, Inc.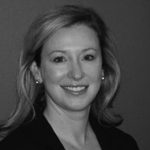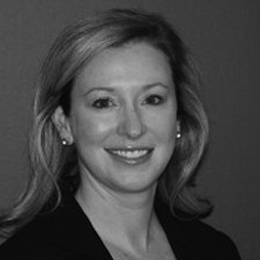 Stephanie Buchanan
Chief Client Success Officer
RegEd, Inc.
2:00 PM – 3:00 PM EDT
Client Success Stories: The Benefits of Achieving a Unified Compliance and Credentialing Technology Vision
This session will feature the real-world experience of RegEd clients, and will focus on the benefits of a unified compliance technology ecosystem and how it can deliver significant efficiencies, stronger compliance oversight and increased user satisfaction, while instilling a culture of compliance.
3:00 PM – 4:00 PM EDT
New Developments Related to Mandated Industry Training
Join us for an update on the current training and continuing education landscape impacting the training programs of insurers, broker-dealers and investment advisers. Iowa Insurance Commissioner, Doug Ommen will provide an update on the NAIC Suitability in Annuity Transactions Model Regulation (#275) and its FAQ; Natasha Hurt, NASAA's Manager of Registration, Disclosure & Qualification, will provide an update on the NASAA Model Rule on Investment Adviser Representative Continuing Education; and FINRA CRED Director, Patricia Monterosso will provide an update on FINRA's Continuing Education Programs.
4:00 PM – 5:00 PM EDT
Broker-Dealer Leaders Panel
Senior business leaders from top broker-dealers discuss some of the challenges and opportunities facing the industry in the context of these changing times including industry consolidation, operating models, succession planning, pandemic impacts, advances in technology, and of course, more regulation.
1:00 PM – 2:00 PM EDT
FINRA, SEC and State Securities Enforcement Trends
FINRA, the SEC and state regulators have stepped up enforcement efforts in recent years, resulting in unprecedented sanctions. This panel of compliance and legal experts will discuss these regulators' enforcement priorities and methodologies, and examine lessons from recent cases that shed light on how firms and their employees can avoid becoming the subject of an enforcement proceeding.
2:00 PM – 3:00 PM EDT
Effectively Managing Regulatory Change in an Evolving Regulatory Landscape
Financial services firms are subject to potentially thousands of regulatory changes each year across FINRA, SEC, State Insurance Departments and other regulatory agencies. The ability to efficiently manage the regulatory change process is the backbone of a strong compliance program. RegEd Regulatory Affairs directors will frame the current landscape, and a RegEd client will relate how their firm transformed their regulatory change management function to meet the challenges of a demanding regulatory environment.
3:00 PM – 4:00 PM EDT
Technology Innovations to Streamline Compliance
Advancements in technology in the compliance realm have been rapidly increasing each year, including the use of artificial intelligence, machine learning, natural language processing, algorithm-driven business processes, and more. With this kind of increase in capabilities, compliance officers are understandably interested in what these technologies can do for them. Our panel will attempt to demystify these concepts and discuss practical applications of these emerging technologies, their potential impacts to compliance and provide best practice considerations when approaching these technologies.
4:00 PM – 5:00 PM EDT
Licensing & Registration Leaders Panel
This session will feature a panel of compliance and operations leaders to discuss the current state of licensing and registration and its impact on distribution, operations and compliance programs in light of the pandemic. Panelists will share both challenges and lessons learned from the past year, including best practices and their thoughts on the future state of the industry.
12:00 PM – 1:00 PM EDT
Insurance Regulatory and Licensing Update: NIPR, NAIC, and IRI
Hear from representatives of NIPR, NAIC, and IRI on important updates related to current and planned initiatives impacting the industry. Panelists will cover a wide range of topics, such as standards of conduct, including state adoption of the amended annuity model, recent NAIC trends and enforcements, and updates related to current and planned NIPR licensing and registration initiatives.
1:00 PM – 2:00 PM EDT
Best Practices in Employing Advanced Automation in L&R Operations
This session will present best practices and new uses for employing Xchange business process automation capabilities to drive a highly systematized process that streamlines critical work processes including, Appointment/termination processing, license renewal management, onboarding and data management. Panelists will provide a real world view into how these Xchange BPA use cases impacts efficiency and speeds rep time to market. RegEd product leaders will discuss the application of business process automation in Licensing operations and discuss the use of Business Process Automation (BPA) vs Robotic Process Automation (RPA) to identify applicable use cases for each to ensure best practice use of automation allowing for a maximum ROI.
2:00 PM – 3:00 PM EDT
Insurance Leaders Panel
Senior business leaders from top insurance companies and distributors discuss some of the challenges and opportunities facing the insurance industry in the context of these changing times – including digitization of insurance; M&A and consolidation; economic uncertainty; competitive pressures; advances in technology; and of course, more regulation.