Mark Mashewske
Principal Product Manager
RegEd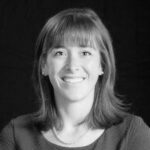 Tara Micgiel
Solutions Architect
RegEd
Revolutionizing Your Advertising Compliance Review Process: How AI and other Advanced Tech Can Drive Efficiency and Reduce Risk
Overview
Are you ready to take your advertising compliance review process to the next level? Join us for an exclusive webinar where RegEd product leaders will unveil the latest enhancements that will transform RegEd's Enterprise Advertising Review solution through the integration of AI and other advanced technology.
In the session we'll provide an overview of how these game-changing new capabilities can deliver material ROI by saving reviewers an average of more than three minutes of review time per submission, reducing non-compliance risk and imposing greater consistency in reviews across the organization.
Some of the topics we'll cover during the session:
AI-Powered Language Detection: Harness the power of AI and millions of points of data from historical reviews to quickly identify problematic language within submissions. Save valuable time during reviews and ensure consistency across reviewers.
SMART DisclosuresSM: Revolutionize the way you handle disclosures by centralizing and automating the validation process. Eliminate manual tasks and ensure approved language is standardized across the organization.
Advanced Document Compare: Effortlessly track changes and compare previous submissions to ensure that required changes are implemented. Support for multiple file types accommodates a wide range of use cases.
About RegEd
RegEd is the market-leading provider of RegTech enterprise solutions with relationships with more than 200 enterprise clients, including 80% of the top 25 financial services firms.
Established in 2000 by former regulators, the company is recognized for continuous regulatory technology innovation with solutions hallmarked by workflow-directed processes, data integration, regulatory intelligence, automated validations, business process automation and compliance dashboards. The aggregate drives the highest levels of operational efficiency and enables our clients to cost-effectively comply with regulations and continuously mitigate risk.
Trusted by the nation's top financial services firms, RegEd's proven, holistic approach to RegTech meets firms where they are on the compliance and risk management continuum, scaling as their needs evolve and amplifying the value proposition delivered to clients.