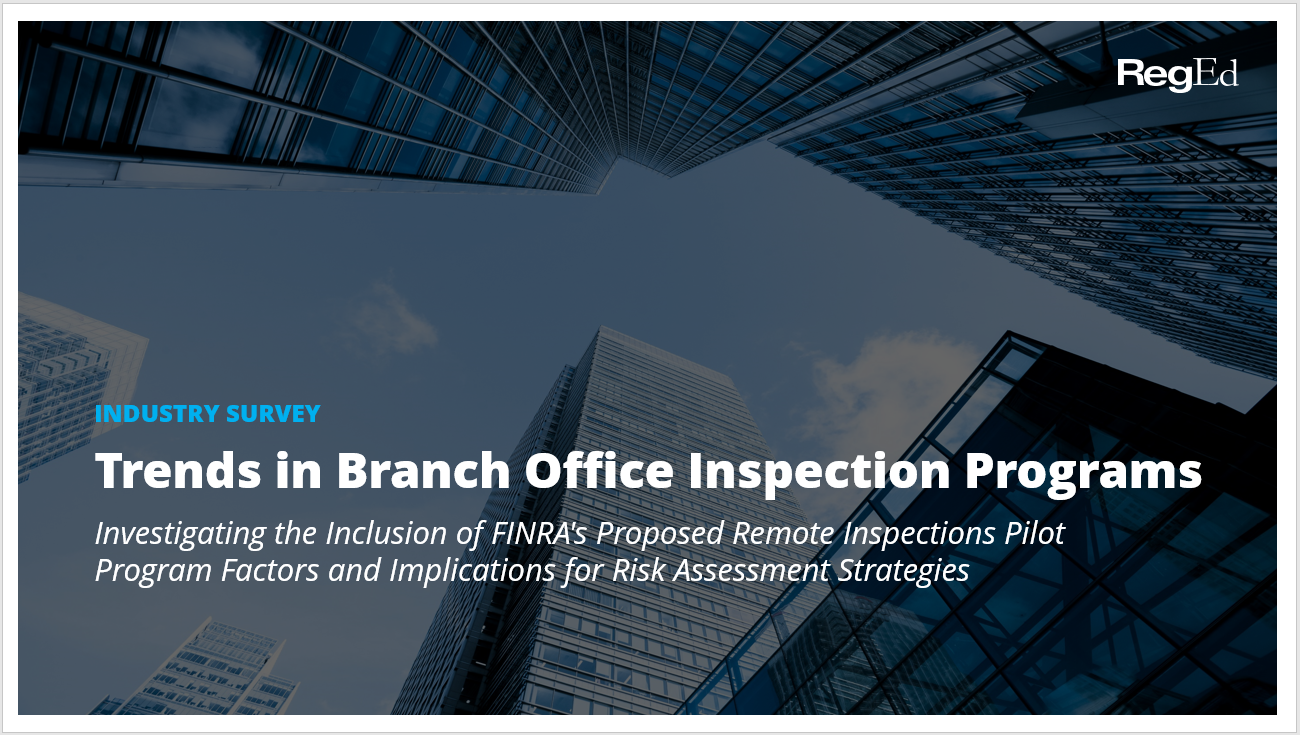 This white paper investigates what factors broker-dealers currently include in their risk assessments; in particular, the factors outlined within the FINRA Remote Inspection Pilot Program proposal. To gather insights, we conducted a survey of firms as to whether they are considering participating in the pilot if the proposal is approved. We also gathered information on how they incorporate these and other factors into their overall risk assessment strategies.
This white paper will outline those results and explore the benefits and challenges of the proposed program, as well as offer recommendations for firms looking to implement or improve their remote branch inspections process.
Download this report to learn more.
About RegEd
RegEd is the market-leading provider of RegTech enterprise solutions with relationships with more than 200 enterprise clients, including 80% of the top 25 financial services firms.
Established in 2000 by former regulators, the company is recognized for continuous regulatory technology innovation with solutions hallmarked by workflow-directed processes, data integration, regulatory intelligence, automated validations, business process automation and compliance dashboards. The aggregate drives the highest levels of operational efficiency and enables our clients to cost-effectively comply with regulations and continuously mitigate risk.
Trusted by the nation's top financial services firms, RegEd's proven, holistic approach to RegTech meets firms where they are on the compliance and risk management continuum, scaling as their needs evolve and amplifying the value proposition delivered to clients.