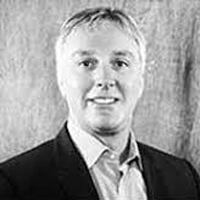 Frank Brienzi
CEO
Frank Brienzi is a highly accomplished business leader with significant CEO experience. Most recently, Brienzi was the CEO of Allegro Development Corporation in Dallas, which was sold to ION Capital, and prior to that he was the President of Misys in London, owned by Vista Equity Partners.  Brienzi started his career at EDS, was a long-term partner at Accenture, and was SVP and MD at Oracle running their Global Financial Services Business Unit for Banking, Insurance and Capital Markets.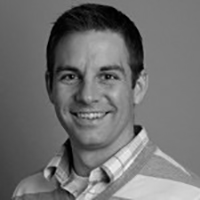 Mike Empey
Chief Financial Officer
Mike, RegEd's Chief Financial Officer, is a strategic CFO with extensive experience leading PE backed SaaS businesses through transformational change encompassing both organic and inorganic growth. Mike has experience in GRC SaaS companies, recently serving as CFO for Steele Compliance Solutions, a leader in the corporate compliance market, which he guided to acquisition by Diligent Corporation.
A valued member of RegEd's Executive Team, Mike goes beyond financial operations, working on cross-functional initiatives to improve client retention, ensure employee engagement and talent development, enhance operational efficiency and effectively manage vendor and partner relationships. Mike is also involved in several strategic initiatives involving market assessment, sales strategy and product development.
Mike lives in Alexandria with his wife and two sons, and received his Bachelor of Business Administration in Accounting from the University of Notre Dame.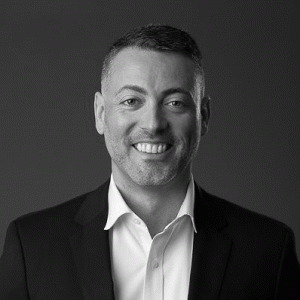 Ethan Floyd
Chief Product Officer
Ethan is a part of RegEd's Executive Team as Chief Product Officer.  In this role, Ethan is responsible for platform and product strategy, overseeing several teams of product managers that support RegEd's enterprise compliance applications.
Ethan has more than 18 years of experience in helping financial services firms solve complex business challenges with technology, implementing some of the industry's most sophisticated business requirements and transforming them into high-tech applications used by hundreds of firms throughout the industry.  Before accepting his new executive role, Ethan served as Senior Vice President of Product Management for RegEd's Trax product suite and managed all of RegEd's implementation operations.
Prior to joining RegEd, Ethan managed entrepreneurial programming at the Council for Entrepreneurial Development (CED), a nonprofit that provides education, mentoring and capital formation resources to startups in the technology and life science sectors.
Ethan holds a Bachelor's degree in Economics from the University of North Carolina at Chapel Hill.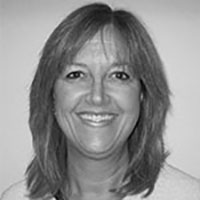 Margaret S. "Peggy" Fox
General Counsel
Peggy has over 25 years' experience in the financial services industry in roles that span regulator, compliance officer and legal counsel.  She joined RegEd in 1999 and currently serves as General Counsel, working with RegEd customers and vendors, providing counsel and regulatory advice to the executive team and human resources group, and acting to manage risk for the company.
Peggy's deep knowledge of financial services regulation has been deployed by RegEd, in its continuing education courseware and in the development of the company's suite of compliance management applications and tools. Prior to RegEd, Peggy was a First Vice President of Compliance at Salomon Smith Barney, providing compliance advice to the firm's capital markets businesses on SEC and SRO regulations, as well as developing written supervisory procedures and compliance training for many of the firm's trading desks and business units.
As an Enforcement Director at the New York Stock Exchange as, Peggy and her staff conducted numerous investigations of and prosecutions for violations of NYSE and SEC rules by NYSE member firms and their registered personnel.
Peggy received her B.A. with highest honors from the University of Florida. She also received her J.D. from the University of Florida, and is a member of the Florida Bar.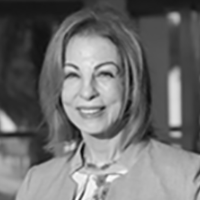 Debra Freitag
Chief Strategy Officer
Debra joined RegEd in 2006 upon the acquisition of CT Insurance Services / Xchange, the Wolters Kluwer business she had led since 1999. With more than 20 years' experience in executive management, business strategy, full-life cycle product management and enterprise sales, Debra has achieved commercial success and strong revenue growth for multiple companies' technology products and solutions. At RegEd, Debra is responsible for strategic planning, strategic marketing and key product and market growth initiatives.
Prior to joining RegEd, Debra was General Manager of CT Insurance Services, responsible for product development, product management, sales, relationship management and operations. Over the 7 years as GM, Debra oversaw the division's growth from organic startup through the acquisition of marquee clients and evolution into the industry's leading licensing and registration solution, now known as Xchange.
Previous to that she was responsible for the management and growth of a $100+ million product line at CCH Legal Information Services, a division of Wolters Kluwer. She also led two pioneering and highly successful initiatives: a major effort to move key transactional filing and search services to the web, and the firm's market entrance into insurance compliance, which would become CT Insurance Services. Debra's early career was focused in software sales and sales management.
Debra holds an MBA from Rutgers Business School, Rutgers University and a Liberal Arts degree from City University of New York.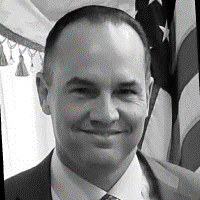 Glen Jasionowski
Chief Revenue Officer
Glen serves as RegEd's Chief Revenue Officer, responsible for overseeing all of RegEd's revenue streams and driving continued revenue growth. Glen manages the integration and alignment between all revenue-related functions within RegEd.
Prior to joining RegEd, Glen was Managing Director at FIS, Head of Global Major Accounts, owning the global sales and relationship strategy for enterprise financial services accounts. Glen worked with the firm's largest tier-one accounts, including many shared RegEd clients and large banks. He and his team drove $500M in annual revenue through both renewals and new product sales. Prior to FIS, Glen spent a significant part of his career selling enterprise solutions at Experian with a focus on financial services.
Glen holds an MBA from Seton Hall University and received his Bachelor of Science in Marketing from Ramapo College of New Jersey.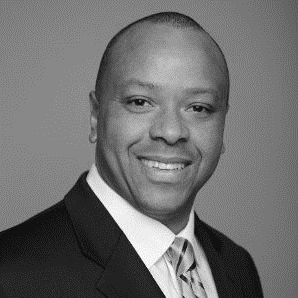 Ponce Kenton
Chief Technology Officer
Ponce serves as RegEd's Chief Technology Officer, responsible for the company's technology and innovation strategy. Ponce is a highly accomplished technology and business leader with more than 20 years of software development and SaaS solution experience including deep experience in the GRC and compliance management domains.  He joined RegEd from SAI 360, where he was SVP of Product Development and drove SAI's technology vision and evolution, led a large global product and development team, scaled Agile best practices and transformed the customer user experience of SAI's flagship 360 product line.
In his prior career, Kenton led Development and Product Management for Healthmedx, McKesson and Per-Se Technologies. During this time he led globally distributed teams in engineering SaaS solutions and fast-growth enterprise software. Ponce brings extensive knowledge of product engineering, technology strategy, SaaS solutions development and systems architecture and design, in combination with a successful track record of delivering enterprise software solutions that are competitively distinguished, to RegEd. He has demonstrated an ability to execute technology and product transformation strategies while driving highly disciplined SLDC practices.
Ponce lives in Alpharetta, Georgia with his wife and three children. He earned a Bachelor of Science (BS) in Computer Science from the University of South Carolina in Columbia, SC.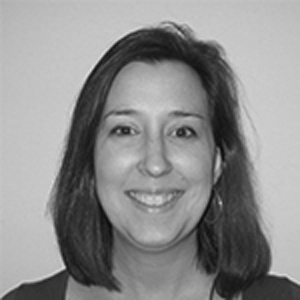 Angela Pace
Chief Operating Officer
As RegEd's Chief Operating Officer, Angela has been an integral part of creating RegEd's industry-leading financial services compliance offering.  Angela has dedicated nearly 20 years to growing RegEd's product offering, ensuring client satisfaction, engaging RegEd employees, and partnering with regulators, industry groups, and clients to continually evolve RegEd's products and services.
An attorney with deep expertise in financial services regulation, Angela also serves as RegEd's Chief Regulatory Officer, leading RegEd's Regulatory Affairs department.  Angela and her team of financial services experts and attorneys help RegEd's clients identify impactful emerging regulations, understand their impacts and develop solutions to enable compliance and manage risk.
During her time at RegEd, Angela has held senior management and executive roles focused on product development and strategic initiatives.  Previously, Angela was a manager with a leading global provider of education to financial services corporations and an attorney.
Angela received her J.D. from the Washington University School of Law in St. Louis and her B.A. in Journalism from the University of Missouri – Columbia.
20+
Years of Average Industry Experience
10+
Years of Average Tenure at RegEd
CONTACT US
Schedule a personalized consultation with our solution and subject matter experts. We'll provide an overview of how RegEd's enterprise platform enables our clients to improve efficiency, effectiveness and transparency across the enterprise.