Scalable, Proven Technology Powers the Firm's Compliance Program
The leading choice of compliance, operations and technology stakeholders across hundreds of financial services firms, RegEd's applications deliver proven, robust, compliance-optimized capabilities that enable extraordinary efficiency and strong compliance oversight, dramatically reducing the risk of non-compliance. Applications present in a common interface, optimizing usability across the application suite. Compliance data is reused across multiple applications and presented in consolidated dashboards that enable efficient execution of work processes and management by exception.
Advanced document management
Centralized document repository to access documents and previous versions. Live editing and annotation capabilities allow for sophisticated document modification.
Powerful attestation management
Ensure proactive management of the fulfilment of obligations through periodic attestation requirements.
Robust reporting capabilities
Enterprise capabilities provide reporting, both on-demand and using pre-defined report formats. Readily produce documentation to satisfy requests from internal stakeholders and regulator examiners.
Enterprise workflow and task management
Robust work flow and task management, automatic notifications, exception management, compliance surveys and attestation management enable strong oversight so compliance obligations are fulfilled on a timely basis.
Comprehensive audit trail
Built-in audit trails enable ready preparedness for regulatory exams and position firms to better withstand the scrutiny of regulators.
Regulatory
Intelligence
Delivers actionable regulatory intelligence and enables clients to receive precise information and tasks to streamline the process of compliance.
Related Updates
Read about the latest trends, hot topics, and developments affecting compliance management.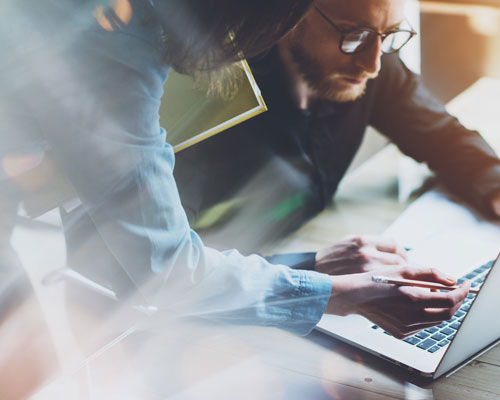 Efficiencies with Advertising Review's Two-Way FINRA Integration
Since AREF was introduced with RegEd's Advertising Review solution in 2010, firms had the ability to automate the sending process. As of the spring 2018 release, firms can now take advantage of full automation with our two-way integration.
Related Resources
Access thought leadership content to learn more about compliance management best practices, RegEd solutions and more.
Webinar: FINRA's Annual Risk Monitoring and Examination Priorities Letter
Join RegEd and Eversheds Sutherland (US) for an overview of FINRA's 2019 Priorities Letter and insight into how firms might interpret its content to shape their compliance and business operations to align with FINRA's regulatory focus.
Webinar: State Model Acts, What You Need to Know
An examination of state model acts and the regulatory landscape as it relates to topics such as senior and vulnerable adult protections, cyber risk management, standard of care, FinTech and InsurTech.
Video: RegEd Solutions for Banks
Learn how RegEd helps banks identify highly effective and cost-efficient strategies to manage compliance across the enterprise.