RegEd CLEARXchange: Capabilities
RegEd CLEARXchange instantaneously validates contracting, licensing, education and training, appointment, and registration, at the source, to deliver a real-time Clear to SellSM
XCHANGE ENTERPRISE ECOSYSTEM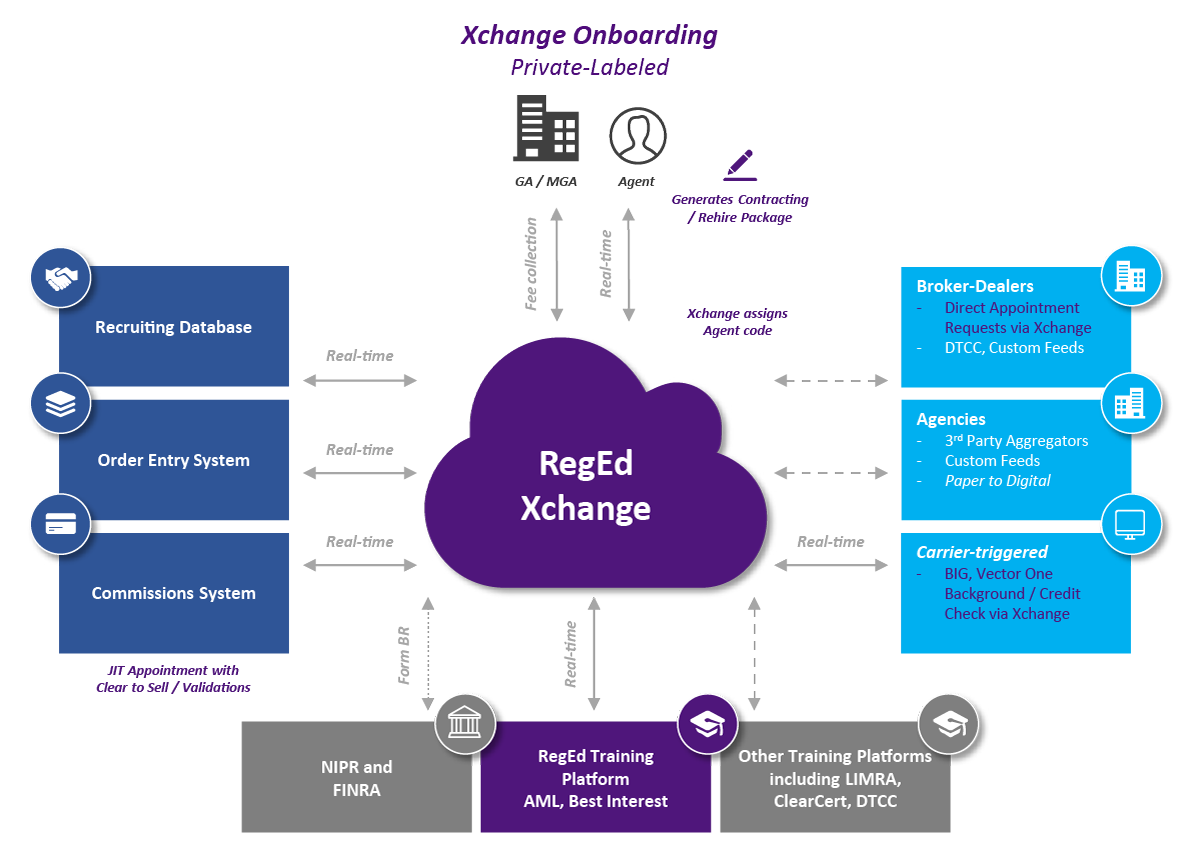 RegEd CLEARXchange: Related Resources
Content covering the latest news and best practices for onboarding, licensing and registration, from industry and RegEd subject matter experts.
By accessing data directly from the source in real-time, RegEd CLEARXchange enables producers to immediately fulfill training requirements. To date, more than 920,000 agents have taken just-in-time training from RegEd's Annuities and Industry Training Platform to complete required courses before they were on the agent file from the carrier.
RegEd CLEARXchange: Related Solutions
Complementary solutions to power your compliance and credentialing program – all on a unified enterprise platform.
CONTACT US
Schedule a personalized consultation with our solution and subject matter experts. We'll provide an overview of how RegEd's enterprise platform enables our clients to improve efficiency, effectiveness and transparency across the enterprise.