RegEd Compliance Alliance
RegEd's annual conference is shaped by the input of our clients – compliance and operations professionals from the nation's leading financial services firms – and imparts need-to-know information and best practices to enable attendees to gain the most possible value from their RegEd partnership.

Important Updates for Compliance Professionals: Hear from industry and RegEd regulatory experts on the latest developments impacting the industry.

Best Practices from Peers: The real-world experience of our clients and how they have leveraged technology to enable efficiency and effectiveness in their compliance programs.

Collaborate with RegEd: Learn about the latest product enhancements, what's new at RegEd, and get a preview of exciting innovations to come for the RegEd platform.
6:30 PM – 9:00 PM ET
Welcome Reception
Join us for drinks and hors d'oeuvres on the beach to kick off RCA 2023! Don't miss this opportunity to network with your peers and meet RegEd team members. The reception will begin at 6:30pm and conclude at 9:00pm.
8:30 AM – 9:30 AM ET
Welcome Remarks | Keynote Speaker
David Brown, JD, PhD is the host of the hit podcasts "Business Wars" and "Business Wars Daily" from Wondery. Brown is also the author of "The Art of Business Wars" (2021, Harper Collins). Brown is former anchor of the Peabody award-winning public radio business program "Marketplace", and a veteran public radio journalist for more than three decades. Brown has covered national and international affairs for NPR and PRI's MonitoRadio from bases in Atlanta, Boston, London, Los Angeles, and Washington, D.C. He has reported on location from – and anchored documentaries on – the "Rising Powers" of Brazil and India, and he is also founder and host of the cultural journalism program "Texas Music Matters" and co-founder and host of "Texas Standard". Brown has received numerous RTNDA/RTDNA Murrow awards, National Headliner Awards, AP Broadcast honors, a Webby Award, and two Grand Prizes from the International Radio Festivals for his coverage of business, the Presidency, nuclear proliferation, Hurricane Harvey, immigration and the "border wall", the end of the Soviet Union, the fall of Enron, soldiers with PTSD, the confirmation of Clarence Thomas, biographies of Janis Joplin, Willie Nelson, Townes Van Zandt and many more. He is a contributor to NPR and his features and commentary have appeared on 'All Things Considered', 'Morning Edition', CNBC's 'Power Lunch' and other national TV and radio programs.
Presented By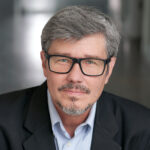 David Brown, JD, PhD
Host of the hit podcasts "Business Wars" and "Business Wars Daily" from Wondery.
9:30 AM – 10:15 AM ET
RegEd 2023 and Beyond
Against a back drop of continued industry consolidation, competitive pressures, changing consumer and customer preferences and regulatory scrutiny, the drive for operational efficiency, cost control and closed-loop compliance has never been greater. Just as industry firms are transforming through M&A, refinements to their operating models, advanced technology and human capital, so is RegEd. Please join us to hear from John Schobel and other members of RegEd's leadership team as they present how RegEd is evolving its solutions, infrastructure and operations to better serve our clients.
Presented By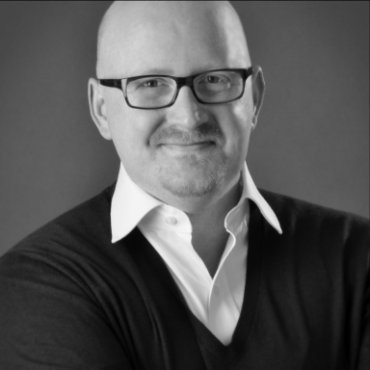 John M. Schobel
Founder & CEO
RegEd, Inc.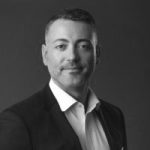 Ethan Floyd
Chief Product Officer
RegEd, Inc.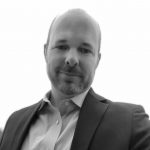 Chris Heggelund
Chief Client Officer
RegEd, Inc.
10:30 AM – 11:25 AM ET
Client Success Stories: The Benefits of Achieving a Unified Compliance and Credentialing Technology Vision
This session will feature the real-world experience of RegEd clients, and will focus on the benefits of a unified compliance technology ecosystem and how it can deliver significant efficiencies, stronger compliance oversight and increased user satisfaction, reducing the risk of non-compliance.
11:35 AM – 12:30 PM ET
FINRA, SEC and State Securities Enforcement Trends
FINRA, the SEC and state regulators have stepped up enforcement efforts in recent years, resulting in unprecedented sanctions. This panel of compliance and legal experts will discuss these regulators' enforcement priorities and methodologies, and examine lessons from recent cases that shed light on how firms and their employees can avoid becoming the subject of an enforcement proceeding.
11:35 AM – 12:30 PM ET
NIPR Update
Karen Stakem Hornig, CEO of NIPR, will discuss important updates related to current and planned NIPR licensing and registration initiatives.
1:30 PM – 2:25 PM ET
Effectively Managing Regulatory Change in an Evolving Regulatory Landscape
Financial services firms are subject to potentially thousands of regulatory changes each year across FINRA, SEC, State Insurance Departments and other regulatory agencies. The ability to efficiently manage the regulatory change process is the backbone of a strong compliance program. In this session RegEd Regulatory Affairs experts will frame the current and future landscape, and a RegEd client will relate how their firm manages their regulatory change management function to meet the challenges of a demanding regulatory environment.
1:30 PM – 2:25 PM ET
Advanced Technology in Advertising Compliance Review
Advancements in technology in the compliance realm have been rapidly increasing each year, including the use of artificial intelligence, machine learning, natural language processing, algorithm-driven business processes, and more. With this kind of increase in capabilities, compliance officers are understandably interested in what these technologies can do for them. This session will attempt to demystify these concepts and discuss practical applications of these emerging technologies, such as Advertising Compliance Review.
2:45 PM – 3:40 PM ET
Xchange Innovation and Best Practices
This session will present best practices and exciting enhancements to the Xchange platform to drive a highly systematized process that streamlines critical work processes and drives time to market. RegEd Xchange product leaders will discuss new innovations, including CLEARXchange, the industry's only real-time "clear to sell" validation, and Xchange Producer Onboarding, a next generation intelligent onboarding solution.
2:45 PM – 3:40 PM ET
Securities Regulatory Update
Join us for a comprehensive review of the latest developments in securities regulation. Our expert panel will provide insight on the evolving regulatory landscape and discuss the impact on the financial services industry. The dialogue will focus on NASAA and FINRA initiatives and priorities.
4:00 PM – 4:55 PM ET
Insurance Regulatory Update
Join us for a comprehensive review of the latest developments in insurance regulation. Our expert panel will provide insight on the evolving regulatory landscape and discuss the impact on the financial services industry. The dialogue will focus on NAIC and IRI initiatives and priorities.
4:00 PM – 4:55 PM ET
Branch Inspections: Regulatory Developments and Best Practices
Widespread advancements in technology & communication have significantly changed the way firms conduct their business, assess risk and administer branch oversight. As a result, regulators, including FINRA and the SEC, are making efforts to modernize their rules and adapt to the evolution of remote supervisory practices that have carried firms through the pandemic. During this session we will discuss recent regulatory proposals impacting broker-dealer branch inspection programs. Industry panelists will also discuss practical challenges and opportunities facing audit teams, as well as the latest best practices that have emerged as firms continue to navigate in a post-pandemic era.
6:30 PM ET
RegEd Client Dinner Event
Join us on the Oceanview Terrace for dinner and drinks, and a night filled with music and entertainment. Watch the sunset and enjoy a relaxing night by the sea. The event will begin at 6:30pm and conclude at 10:00pm.
8:00 AM – 9:00 AM ET
RegEd Solution Product Labs
Solution-based product labs offer an open forum to share information between RegEd and clients around RegEd solutions.  The format of the product labs is interactive to allow for solution walk-throughs and open discussion, so feel free to attend according to your preferred schedule. The product labs are not exclusive to current users.
9:00 AM – 9:45 AM ET
Women in Leadership Panel
This panel discussion will focus on the career paths and experiences of women in leadership roles within the financial services industry. Panelists will share their insights on how they reached their current positions and the challenges and opportunities they have faced along the way. The session will also focus on the importance of mentorship and role models for women in the field. Attendees will have the opportunity to ask questions and engage to further explore these topics and uncover actionable strategies for supporting the advancement of women in leadership.
10:00 AM – 10:45 AM ET
Producer Onboarding / Distribution Management
This session will feature a panel of sales and distribution leaders to discuss the current state of agent and agency distribution. Topics will include managing multi-channel distribution, maintaining producer loyalty, data management and digitization, product strategy, agent/agency onboarding and credentialing, field services and more. Panelists will share both challenges and opportunities, as well as their thoughts on the future state of the industry.
10:00 AM – 10:45 AM ET
Important Trends in Insurance Market Conduct and Enforcement
This session will feature Randy Helder, Assistant Director, Market Regulation, NAIC sharing the most recent NAIC trends and information related to market conduct examinations, criticisms, enforcements and fines and market conduct best practices.
11:00 AM – 11:45 AM ET
Best Practices in Instituting a Conflicts of Interest/Code of Ethics Program
RegEd Product Leaders and industry experts will explore important advancements in innovation and best practices to drive a highly effective Conflicts of Interest program. RegEd will highlight its next-generation Gifts, Gratuities and Contribution solution including Political Contributions and outline best practices for Outside Business Activities, Personal Securities Accounts and Gifts, Gratuities and Contribution to create an efficient program to drive a seamless user experience while introducing autonomy to your workflows.