Frank Brienzi
CEO
RegEd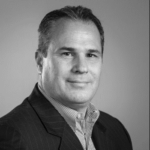 Joe DiAngelo
EVP, Sales
RegEd
Announcing RegEd SmartCompli – Client Trade Supervision & Account Monitoring
Overview
Today firms grapple with legacy client trade supervision and account monitoring systems that don't adequately monitor their entire book of business, lack the ability to harmonize data from disparate systems and are costly to maintain and upgrade.
RegEd recently announced SmartCompli, powered by InvestEdge, which delivers a 360° view across brokerage, advisory, trust and direct business, in a single pane of glass. The solution employs advanced technology and a proprietary data model that aggregates and normalizes trade, account and KYC data, from all major clearing and custody firms, as well as direct business.
In this brief clients-only webinar you'll learn more about SmartCompli, including how it seamlessly integrates with complementary RegEd solutions to amplify the value to our clients.
About RegEd
RegEd is the market-leading provider of RegTech enterprise solutions with relationships with more than 200 enterprise clients, including 80% of the top 25 financial services firms.
Established in 2000 by former regulators, the company is recognized for continuous regulatory technology innovation with solutions hallmarked by workflow-directed processes, data integration, regulatory intelligence, automated validations, business process automation and compliance dashboards. The aggregate drives the highest levels of operational efficiency and enables our clients to cost-effectively comply with regulations and continuously mitigate risk.
Trusted by the nation's top financial services firms, RegEd's proven, holistic approach to RegTech meets firms where they are on the compliance and risk management continuum, scaling as their needs evolve and amplifying the value proposition delivered to clients.