Michael Pouliot
EVP – Head of Xchange Sales
RegEd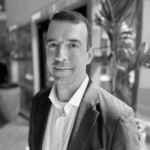 Jacob Spitzley
Director, Product Management
RegEd
Top 5 Reasons Not to Build Producer Data Reconciliation Internally: How the NIPR CSR Report Retirement Presents Opportunity for New Efficiencies
Overview
As of June, 2024 NIPR will no longer offer Company Specialized Reports (CSR), which many firms rely on to maintain licensing and other producer credentialing data. Since the announcement RegEd has been in discussions with industry firms seeking an alternative method for maintaining producer data.
This webinar features two distinguished experts who have spent years navigating the intricacies of producer data management. They provide valuable insights, highlighting the reasons why building your own producer data management process may not be the best course of action. Through a comprehensive analysis of industry trends and real-world scenarios, our experts will guide you through the critical factors to consider when deciding between building an internal solution or opting for a commercial one.
About RegEd
RegEd is the market-leading provider of RegTech enterprise solutions with relationships with more than 200 enterprise clients, including 80% of the top 25 financial services firms.
Established in 2000 by former regulators, the company is recognized for continuous regulatory technology innovation with solutions hallmarked by workflow-directed processes, data integration, regulatory intelligence, automated validations, business process automation and compliance dashboards. The aggregate drives the highest levels of operational efficiency and enables our clients to cost-effectively comply with regulations and continuously mitigate risk.
Trusted by the nation's top financial services firms, RegEd's proven, holistic approach to RegTech meets firms where they are on the compliance and risk management continuum, scaling as their needs evolve and amplifying the value proposition delivered to clients.