About RegEd Compliance Alliance
RegEd's annual conference is shaped by the input of our clients – compliance and operations professionals from the nation's leading financial services firms – and imparts need-to-know information and best practices to enable attendees to gain the most possible value from their RegEd partnership.

Collaborate with RegEd: Client Advisory Board (CAB) members participate in product-specific sessions to learn about new enhancements and influence the product roadmap of RegEd solutions.

Engage with Regulators: RCA features a wide breadth of regulator-led sessions, including regulators and representatives from FINRA, SEC, NAIC, NIPR and State Securities Divisions.

Network with Peers: Network with 100+ compliance and operations professionals from leading financial services firms, as well as industry regulators and subject matter experts.
Keynote Speaker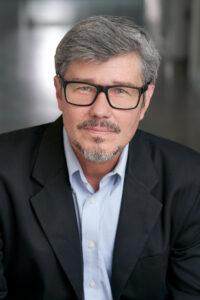 David Brown, JD, PhD
Host of the hit podcasts "Business Wars" and "Business Wars Daily" from Wondery.
Author of "The Art of Business Wars" (2021, Harper Collins).

Brown is former anchor of the Peabody award-winning public radio business program "Marketplace", and a veteran public radio journalist for more than three decades.
Brown has covered national and international affairs for NPR and PRI's MonitoRadio from bases in Atlanta, Boston, London, Los Angeles, and Washington, D.C. He has reported on location from – and anchored documentaries on – the "Rising Powers" of Brazil and India, and he is also founder and host of the cultural journalism program "Texas Music Matters" and co-founder and host of "Texas Standard". Brown has received numerous RTNDA/RTDNA Murrow awards, National Headliner Awards, AP Broadcast honors, a Webby Award, and two Grand Prizes from the International Radio Festivals for his coverage of business, the Presidency, nuclear proliferation, Hurricane Harvey, immigration and the "border wall", the end of the Soviet Union, the fall of Enron, soldiers with PTSD, the confirmation of Clarence Thomas, biographies of Janis Joplin, Willie Nelson, Townes Van Zandt and many more. He is a contributor to NPR and his features and commentary have appeared on 'All Things Considered', 'Morning Edition', CNBC's 'Power Lunch' and other national TV and radio programs.
Brown earned his PhD in Journalism from The University of Texas at Austin, his Juris Doctor from Washington and Lee University School of Law, and is an active member of the California and U.S. Supreme Court Bars. He is also a veteran of the Americorps program, providing legal assistance to the indigent in the Shenandoah Valley.
His passions include music (heavy metal, Texas swing, 60's MPB), Indian & Triumph motorcycles, hotrod Lincolns, history, constitutional law, global politics, religion and classics. Brown and his family live in Austin.
FINRA, SEC and State Securities Enforcement Trends
FINRA, the SEC and state regulators have stepped up enforcement efforts in recent years, resulting in unprecedented sanctions. This panel of compliance and legal experts will discuss these regulators' enforcement priorities and methodologies, and examine lessons from recent cases that shed light on how firms and their employees can avoid becoming the subject of an enforcement proceeding.
Broker-Dealer Presidents Roundtable


Senior business leaders from top broker-dealers discuss some of the challenges and opportunities facing the industry in the context of these changing times including industry consolidation, operating models, succession planning, pandemic impacts, advances in technology, and of course, more regulation.