John M. Schobel
Founder & RegEd Board Member
RegEd, Inc.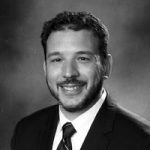 Jason Albino
EVP, Compliance & Controls and Chief Compliance Officer
H. Beck, Inc.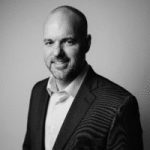 Casey Griffin
Chief Compliance Officer
Avantax Wealth Management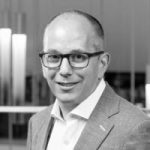 Jeff Halperin
Chief Compliance Officer and Associate General Counsel
Brighthouse Financial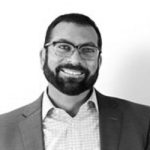 Mike Pedlow
EVP, Chief Compliance Officer
Kestra Financial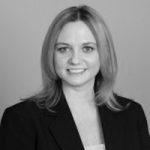 Ann Robinson
Chief Compliance Officer
Farmers Insurance
Broker-Dealer Compliance Challenges During the Pandemic: Best Practices and Views to the Future
Overview
This webinar features a panel of Chief Compliance Officers and compliance leaders to discuss the crisis confronting our industry and its impact on distribution, operations and compliance programs. Panelists shared both challenges and best practices.
The session covered both macro and micro issues, including:
How can an extended downturn impact the industry? Will the migration to advice from commission turn around now that there are fewer "assets" to gain advice revenue?
Early indications may be that the SEC and FINRA are considering relaxing requirements – including back office supervisory work that requires someone be in office, branch office exams conducted remotely, and more. Are there other opportunities to do so?
Virtual branch exams: FINRA has provided guidance to postpone, but several firms have decided to move forward with risk-based virtual exams without FINRA relief.
What are firms doing to ensure that procedures are being updated for the new "normal" and to ensure the compliance of advisors and broker-dealer staff?
Cybersecurity concerns have been compounded by employees working at home. What best practices are emerging?
Reg BI: Given that the SEC has decided to maintain its June compliance date, how are firms handling the requirement given the limitations of working remote?
In light of the current crisis, have you seen evidence that strategic initiatives to drive efficiency, improve compliance and supervision, and respond to new requirements have or will slip?
About RegEd
RegEd is the market-leading provider of RegTech enterprise solutions with relationships with more than 200 enterprise clients, including 80% of the top 25 financial services firms.
Established in 2000 by former regulators, the company is recognized for continuous regulatory technology innovation with solutions hallmarked by workflow-directed processes, data integration, regulatory intelligence, automated validations, business process automation and compliance dashboards. The aggregate drives the highest levels of operational efficiency and enables our clients to cost-effectively comply with regulations and continuously mitigate risk.
Trusted by the nation's top financial services firms, RegEd's proven, holistic approach to RegTech meets firms where they are on the compliance and risk management continuum, scaling as their needs evolve and amplifying the value proposition delivered to clients.