Best Practices in Employing Advanced Automation in L&R Operations
Overview
This session will present best practices and new uses for employing Xchange business process automation capabilities to drive a highly systematized process that streamlines critical work processes including, Appointment/termination processing, license renewal management, onboarding and data management. Panelists will provide a real world view into how these Xchange BPA use cases impacts efficiency and speeds rep time to market. RegEd product leaders will discuss the application of business process automation in Licensing operations and discuss the use of Business Process Automation (BPA) vs Robotic Process Automation (RPA) to identify applicable use cases for each to ensure best practice use of automation allowing for a maximum ROI.
Presenters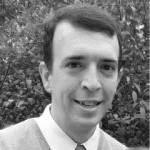 Jacob Spitzley
Director, Product Management
RegEd, Inc.
About RegEd
RegEd is the market-leading provider of RegTech enterprise solutions with relationships with more than 200 enterprise clients, including 80% of the top 25 financial services firms.
Established in 2000 by former regulators, the company is recognized for continuous regulatory technology innovation with solutions hallmarked by workflow-directed processes, data integration, regulatory intelligence, automated validations, business process automation and compliance dashboards. The aggregate drives the highest levels of operational efficiency and enables our clients to cost-effectively comply with regulations and continuously mitigate risk.
Trusted by the nation's top financial services firms, RegEd's proven, holistic approach to RegTech meets firms where they are on the compliance and risk management continuum, scaling as their needs evolve and amplifying the value proposition delivered to clients.