Advertising Regulation: Understanding and Preparing for the SEC's Newly Adopted Modernized Marketing Rule
Overview
On Tuesday, Dec. 22, 2020, the Securities and Exchange Commission (SEC) announced it had finalized reforms to modernize rules that govern investment adviser advertisements and compensation to solicitors, the first significant revision to the rule in decades. The amendments are intended to update the rule to reflect changes in technology, the expectations of investors seeking advisory services, and the evolution of industry practices. The adoption of the rule is expected to have significant implications for compliance teams.
This webinar features an expert panel who provides insight into the details of the rule, how it will impact the industry, and what firms can do now to prepare.
Some of the topics that are covered include:
Details of the new rule – what's in the adopted version, and what isn't.
How advisors should consider their practices, what they should change and when.
What to expect between now and the rule's effective date.
Presenters
Genna Garver
Partner
Troutman Pepper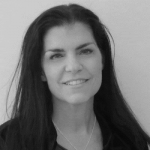 Suzan Rose
Senior Advisor
AIMA
About RegEd
RegEd is the market-leading provider of RegTech enterprise solutions with relationships with more than 200 enterprise clients, including 80% of the top 25 financial services firms.
Established in 2000 by former regulators, the company is recognized for continuous regulatory technology innovation with solutions hallmarked by workflow-directed processes, data integration, regulatory intelligence, automated validations, business process automation and compliance dashboards. The aggregate drives the highest levels of operational efficiency and enables our clients to cost-effectively comply with regulations and continuously mitigate risk.
Trusted by the nation's top financial services firms, RegEd's proven, holistic approach to RegTech meets firms where they are on the compliance and risk management continuum, scaling as their needs evolve and amplifying the value proposition delivered to clients.