Advertising Regulation: An Update on the SEC's Proposed Rule Changes
Overview
In late 2019, the Securities and Exchange Commission (SEC) proposed changes to its advertising rule for Investment Advisers, in what would be the first significant revision to the rule in decades. The proposed amendments are intended to update the rule to reflect changes in technology, the expectations of investors seeking advisory services, and the evolution of industry practices. If enacted, the change will have significant implications for compliance teams.
The webinar featured an expert panel that offered insight into the details of the advertising rule proposal, how it might change based on industry comment, and what firms can do now to prepare.
Some of the topics that were covered include:
The impact on IA advertisements, including social media
New advertising prohibitions that would result
How testimonials, endorsements and third-party ratings would be permitted
How the definition of an "advertisement" would change
New requirements for performance information
Required disclosures that will be examined by regulators
Presenters
Genna Garver
Partner
Troutman Pepper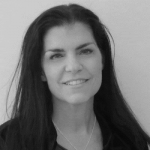 Suzan Rose
Senior Advisor
AIMA
About RegEd
RegEd is the market-leading provider of RegTech enterprise solutions with relationships with more than 200 enterprise clients, including 80% of the top 25 financial services firms.
Established in 2000 by former regulators, the company is recognized for continuous regulatory technology innovation with solutions hallmarked by workflow-directed processes, data integration, regulatory intelligence, automated validations, business process automation and compliance dashboards. The aggregate drives the highest levels of operational efficiency and enables our clients to cost-effectively comply with regulations and continuously mitigate risk.
Trusted by the nation's top financial services firms, RegEd's proven, holistic approach to RegTech meets firms where they are on the compliance and risk management continuum, scaling as their needs evolve and amplifying the value proposition delivered to clients.