Branch Audit Management: Enforcement Trends, Regulatory Developments and Best Practices in a Pandemic World
Overview
While branch oversight has changed dramatically amid the COVID-19 pandemic, regulators, including FINRA and the SEC, continue to expect firms to administer effective programs for overseeing branches and supervised individuals.
This webinar featured an expert panel that provided an overview of relevant regulatory developments in this area, including the latest on how it is being viewed in light of the pandemic, as well as a practical industry perspective on how one leading firm is applying technology best practices to streamline the management of branch exams.
Topics we covered:
FINRA/SEC branch audit compliance and enforcement trends.
Implications of current remote work circumstance and potential additional relief of onsite requirements.
Overview of the intersection of branch audit oversight and Reg BI compliance.
How audit teams can effectively manage their audit programs amid the COVID-19 pandemic.
Technology best practices to improve efficiency through automation and ensure robust compliance.
Presenters


Issa Hanna
Counsel
Eversheds Sutherland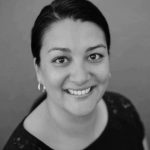 Liz Legacy
Director of Compliance
M Holdings Securities, Inc.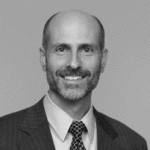 Brian Rubin
Partner
Eversheds Sutherland


Spenser Rubin
Senior Product Manager
RegEd, Inc.
About RegEd
RegEd is the market-leading provider of RegTech enterprise solutions with relationships with more than 200 enterprise clients, including 80% of the top 25 financial services firms.
Established in 2000 by former regulators, the company is recognized for continuous regulatory technology innovation with solutions hallmarked by workflow-directed processes, data integration, regulatory intelligence, automated validations, business process automation and compliance dashboards. The aggregate drives the highest levels of operational efficiency and enables our clients to cost-effectively comply with regulations and continuously mitigate risk.
Trusted by the nation's top financial services firms, RegEd's proven, holistic approach to RegTech meets firms where they are on the compliance and risk management continuum, scaling as their needs evolve and amplifying the value proposition delivered to clients.