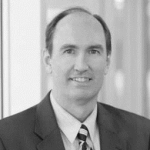 Adam Schaub
VP, Platform Product Management
RegEd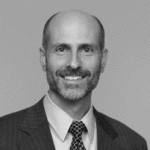 Brian Rubin
Partner
Eversheds Sutherland
Patrick Hayes
Partner
Calfee, Halter & Griswold LLP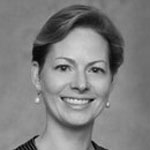 Heather Traeger
General Counsel and Chief Compliance Officer
Teacher Retirement System of Texas
Overview
In an increasingly complex regulatory environment, fostering collaboration between regulators and compliance officers is critical to enhancing investor protection and maintaining market integrity through an effective compliance function. Over the past year, the National Society of Compliance Professionals (NSCP), through its Regulatory Advisory Committee, reviewed the issue of Chief Compliance Officer ("CCO") liability.
In an effort to advance the conversation of CCO liability and provide an industry perspective on the day-to-day challenges and concerns felt by compliance officers, the NSCP conducted member surveys to assess members' views on CCO liability and CCO empowerment and resources. These results provided the baseline for the Regulatory Advisory Committee to develop the NSCP Firm and CCO Liability Framework, which provides a practical approach to CCO liability and offers nine questions to consider in cases where a compliance failure may have occurred.
In this webinar, RegEd and NSCP Regulatory Advisory Committee members discuss the NSCP Firm and CCO Liability Framework and how best to utilize it for the benefit of your firm's compliance program and with regulatory examination and enforcement staff.
To view a copy of the NSCP Firm and CCO Liability Framework, visit here.
About RegEd
RegEd is the market-leading provider of RegTech enterprise solutions with relationships with more than 200 enterprise clients, including 80% of the top 25 financial services firms.
Established in 2000 by former regulators, the company is recognized for continuous regulatory technology innovation with solutions hallmarked by workflow-directed processes, data integration, regulatory intelligence, automated validations, business process automation and compliance dashboards. The aggregate drives the highest levels of operational efficiency and enables our clients to cost-effectively comply with regulations and continuously mitigate risk.
Trusted by the nation's top financial services firms, RegEd's proven, holistic approach to RegTech meets firms where they are on the compliance and risk management continuum, scaling as their needs evolve and amplifying the value proposition delivered to clients.