Efficiencies with Advertising Review's Two-Way FINRA Integration
Firms filing their advertisements with FINRA know how time consuming and cumbersome the process can be. Not only does the firm need to review collateral based on internal processes, but they also need to organize and send firm-approved files to FINRA based on FINRA 2210. FINRA offers two ways to initiate the review process – either manually through their web portal, or by integrating with its Advertising Review Electronic Files (AREF) system.
Since AREF was introduced with RegEd's Advertising Review solution in 2010, firms had the ability to automate the sending process. As of the spring 2018 release, firms can now take advantage of full automation with our two-way integration – send and receive FINRA results, and automatically WORM content (for firms that have RegEd WORM enabled on their workflows). The enhancement provides a holistic solution for end-to-end FINRA filing support. See the following three most exciting features included with Advertising Review's AREF integration.
Two-Way Integration
Use the built-in AREF integration to send content to FINRA and receive notifications when the status and letter are returned. We've done away with waiting or having to manually check FINRA's portal to see if a decision was made. Advertising Review's AREF integration takes care of that for you. Not only does it automatically WORM the content (when enabled), it retrieves the status and letter when a decision is made, and notifies the applicable user(s) by email.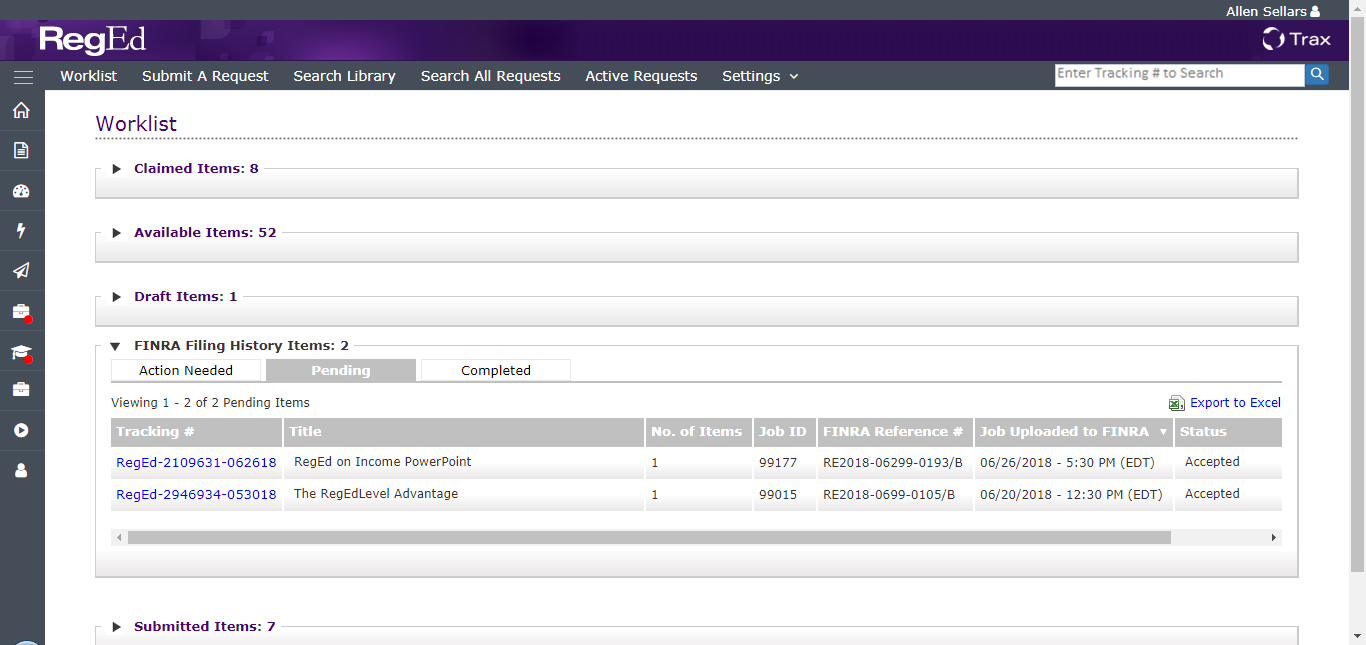 Effortlessly Manage Multiple Filings per Submission
What happens if a file is returned with a status other than 'OK' or 'LIMITED'? How can you track the progress of updating the collateral and resubmitting to FINRA? That's easy with Advertising Review's history log. Directly in the submissions, users can view the snapshot of FINRA correspondence. Then with a few clicks, users can dive deeper to view individual filings, fee estimates, current status, and more.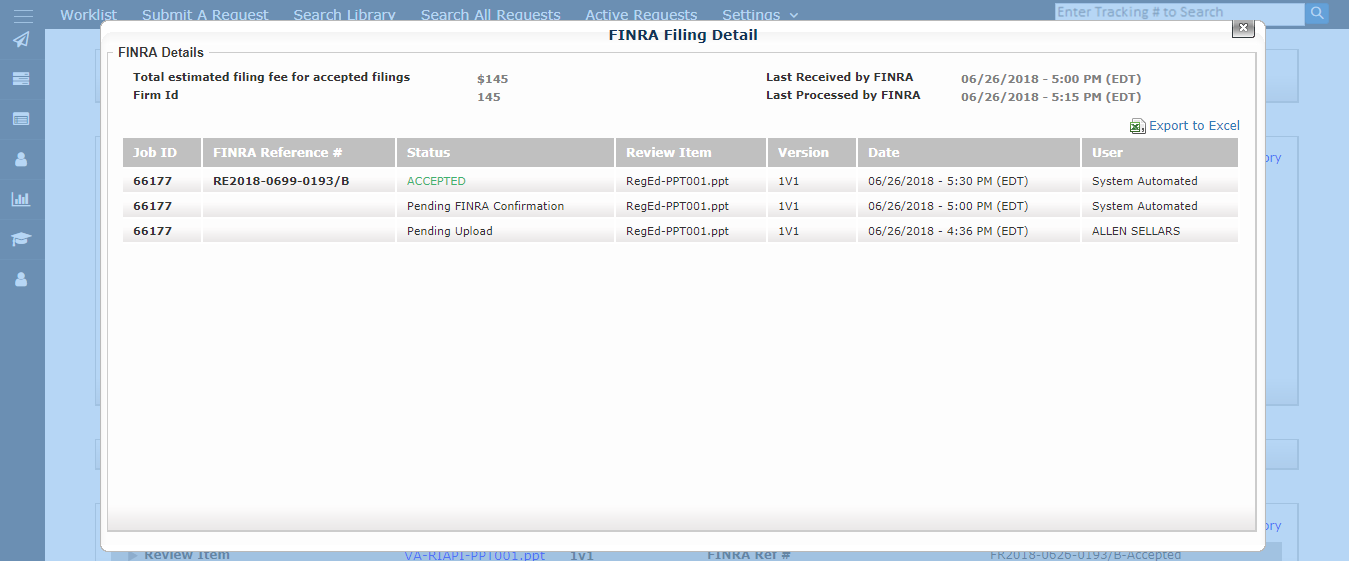 Actionable & Accurate Reporting
Due to FINRA's 2210 requirements, it is important that firms adhere to the rule to avoid being penalized. One way RegEd's Advertising Review solution makes this easier is with the dedicated FINRA report. In addition to metadata directly related to FINRA filings, the export includes result details, status information (including applicable dates), fee amounts, as well as any Additional Documentation notes included with the submission. The report provides firms the power and flexibility to mitigate or eliminate gaps in their FINRA filing process.

Not using RegEd's Advertising Review solution? Contact sales@reged.com or 888.334.8322 today!
Already using RegEd's Advertising Review solution but not AREF? Contact your Relationship Manager today to learn how to add it to your subscription.